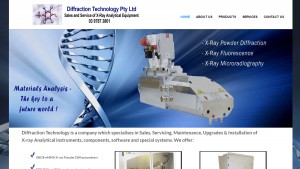 Having Scandi Web Design (previously known as U-Bute Designs) re-do my website was one of my least stressful ventures this year.
Fortunately I had a stock of images and could easily update the text.
All I had to do was send these as attachments to Kristin. She came up with an attractive attention-getting layout suitable for PC and mobile phone applications. She also took a lot of trouble over the S.E.O., achieving a good level for all the major products and services mentioned in the website.
She spent several hours in our office optimising the site and training me on how to update content.   AND her price was more than competitive.
I would recommend Kristin to anyone !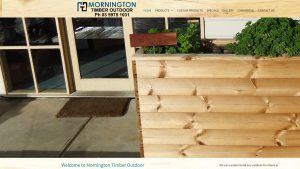 We at Mornington Timber & Decking have been working with Kristin of U-Bute Designs (now known as Scandi Web Design) for over 12 months and have found Kristin to be very knowledgeable in all internet activities.   
Our first involvement with Kristin was to register and set-up a brand-new Website, called Mornington Timber Outdoor, this process was made very easy by Kristin.  
Kristin is very quick in returning calls and E-mail, and we found her costs extremely reasonable.
I have been working with Scandi Design for over 10 years now. My first shopping cart was designed and implemented with great success. This design company also hosted the website and email service and still does.
Over the last 10 years I have opened multiple on-line businesses with the help of Kristin. She has not just done a great design job but always gone the extra mile to help me with any business problems I have faced. Additionally she has suggested to me better ways of doing things which in return improved my business.
I never felt she wanted to sell me something I didn't need. In fact her skills have totally assisted me making great choices relevant and appropriate to my business success.